Superman Kingdom Come T-Shirt
$25.99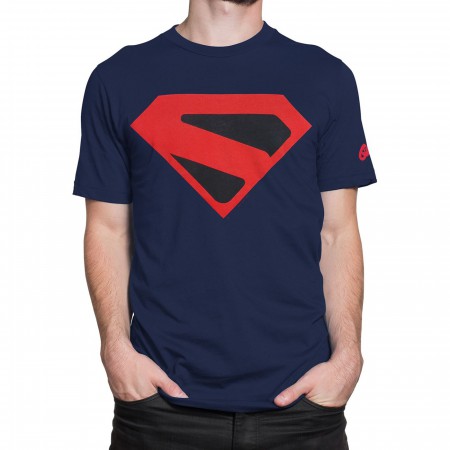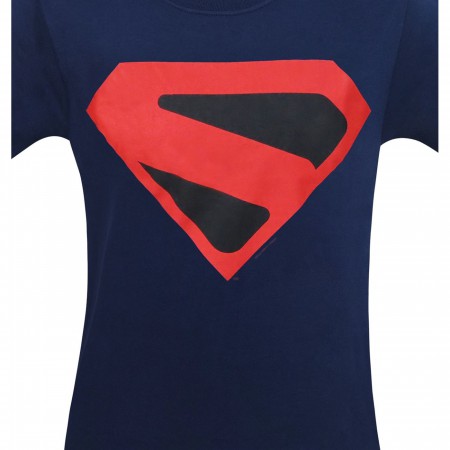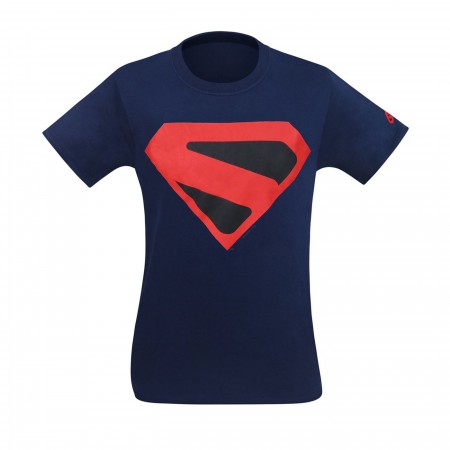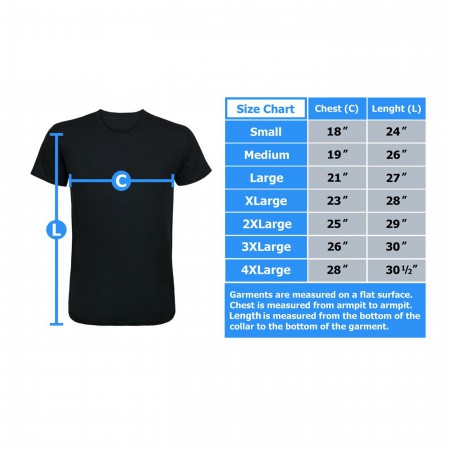 Superman Kingdom Come T-Shirt
$25.99
We'll let you know as soon as the item is back in stock!
Shipping Guarantee
In stock items ship within 1 business day
Say hello to a moderately jaded Superman.

Written by Mark Waid with stunning art by the always stunning Alex Ross, Kingdom Come was a four-issue miniseries released under DC's Elseworlds banner.  

The premise? The next generation of superhumans were a violent bunch whose conflicts begot previously unheard of collateral damage.

They needed a leader. A symbol. Unfortunately, Superman was no longer interested -- he suffered the greatest loss imaginable, and the people chose a violently reactionary "hero" to take his place.

Thankfully, Wonder Woman managed to reconsider his retirement -- the band got back together. Chaos ensued.

Made from 100% cotton, our Superman Kingdom Come T-Shirt features the very symbol worn by Superman during, yes, Kingdom Come.

Notice the more angular "S" and the black backing adorning this particular Supernan t-shirt. This represents a more rigid, more mournful Superman made so by an inconceivable tragedy.

Of course, the "S" still stands for hope, so all is not lost.





More Details
Product Category:
Clothing & Apparel,
T-Shirts
Reviews of Superman Kingdom Come T-Shirt
5.0
(Based on 31 reviews)
Clark
Smallville, KS
Great shirt! Great fit! I'm ready to continue the never-ending battle... Even til kingdom come!
Submitted 6 years ago
Amanda
AL
Very well made! Very comfortable!
Submitted 7 years ago
TheSerg310
Lomita,CA
this shirt is Awesome! love the feel of it, comfortable material, nice color contrast. Only complaint about it really is that i wish the logo was a bit higher up on the chest but thats just a personal preference. Over all one of the best shirts i have ever owned
Submitted 5 years ago
Best Superman Logo in history
Submitted 8 years ago
red wolf
Denver, CO
comfortable and fits like a glove. the more time that goes by superhero stuff expands the market by bringing us a better assortment of comic history. I've seen so much great stuff here I refuse to buy from anyone else. an awesome homage to great artists and writers of Kingdom Come. wear this shirt to show your loyalty to DC. show it off with pride. peace.
Submitted 6 years ago
typical nerd
canada
fits better than most t shirts and the design is fantastic.
Submitted 7 years ago
Bassfingerz83
New York, NY
I noticed I've never owned a Superman shirt in my life. With Man of Steel coming to theaters soon I figured it was about time I got one. But I didn't want to get the traditional logo nor the new logo from the movie. After looking around my search ended here. I LOVE Alex Ross' work. And I've always been drawn to his Superman Logo from Kingdom Come. So I just had to have this :D It's nice, slick, and fits great. I'll be wearing this on 06.14.2013 when I go see Man of Steel ;)
Submitted 7 years ago
Mike
New York, NY
Not so much a fan of the big blue boy scout but this one of my favorite shirts in my collection. Need to get another to last me a few years.
Submitted 7 years ago
GregVersion2
Oakland, CA
Alex Ross's simple yet unique take on Superman's logo makes for an excellent shirt. Comfortable and easy to wash & iron.
Submitted 8 years ago
Alex
houston texas
Loved the shirt great gift to give
Submitted 7 years ago
Gil
APO, AE
Great shirt. Fits perfect and was the perfect replacement for the Red Lantern Shirt.
Submitted 6 years ago
Thomas Lee Hammer
Queensland, Australia
A great shirt, very comfortable, no regrets and from my favourite DC story kingdom come and hey, Alex Ross
Submitted 5 years ago
Brett
Stony Plain, Canada
Love this shirt! Fits well and looks good!
Submitted 7 years ago
I've had this shirt before. I don't know what happened to it and when I saw that SuperHeroStuff had it. I picked it up pronto. I'm a big Alex Ross fan and his Kingdom Come series is still my favorite Ross story. His Superman is as iconic as any created. This shirt honors both the character and Mr. Ross's magnificent artistic vision.
Submitted 8 years ago
Fry
Uruguay
Its a very good quality. The printing seems to be resistant. I'm very satisfied with the purchase. Highly recomended!
Submitted 7 years ago
Otavio Raupp
Rio de Janeiro, Brazil
Man this shirt kicks ass big time... everybody loves it, and even people that don't know anything about the Kingdom Come story love them even more when I explain why this superman shirt is this different.
Submitted 6 years ago
Gil
Armed Forces Europe
Got this shirt because the shirt I that had ordered was out of stock (the Red Lantern Corp shirt). The customer service rep informed me and helped shipped this shirt instead. Great customer service and very helpful.
Submitted 6 years ago
Allan Patrick Bignell Jr (Krytonian Phenom)
Opaskwayak (The Pas), Manitoba
This is one all Superman fans should have.
Submitted 8 years ago
meneillosss
SPAIN
Perfect. I received the T-shirt just in a week.
Submitted 6 years ago
Clark
Detroit, Mi.
The shirt is of great quality. I've washed it once so far and it came out still looking great. And hey, it's Alex Ross.
Submitted 6 years ago
DefaultPlayer
Ireland
I'm not sure why, but in the picture it looks kinda worn, and this doesn't actually happen until a few months after. The shirt (as always) is damn comfy and I have no fear of the logo washing away any time in the near future
Submitted 8 years ago
Stanley Richardson
Rocky Mount, NC
I love this shirt nobody else has it so this was a must to have.
Submitted 2 years ago
Manuel martinez
Orlando Florida
Submitted 2 years ago
Hernan Valdez
Lima - Perú
Submitted 2 years ago
Adam
Edmonton, AB
Comfortable, and I like the logo
Submitted 2 years ago
Ryan
Colorado
Submitted 2 years ago
Q
Illinois
Excellent quality and fit!
Submitted 2 years ago
Xander
Hawthorne, NJ
Great looking shirt and fits great.
Submitted 2 years ago
Dan
ONTARIO
Was given away as a gift and was TWO THUMBS UP!!!!
Submitted 1 year ago
DanielTurner
MS, United States
Submitted 2 months ago