Thor Hela Women's Flap Wallet
$34.99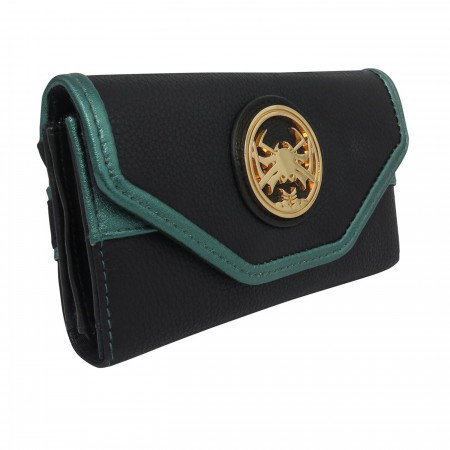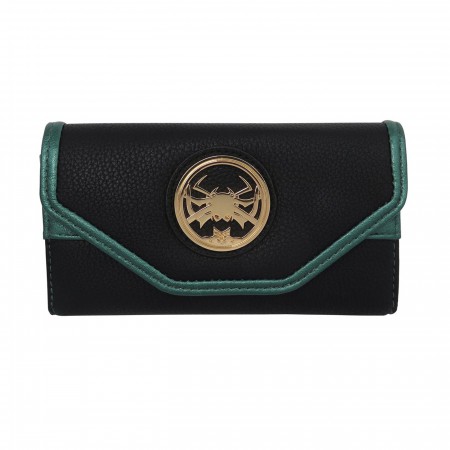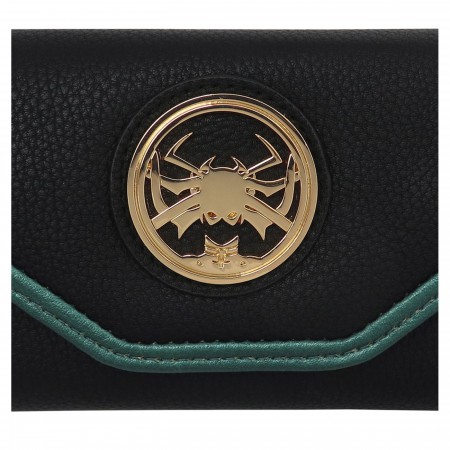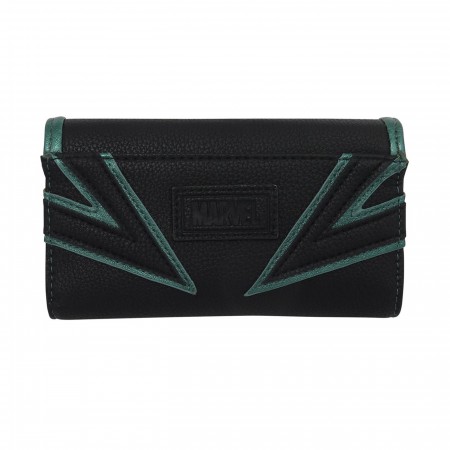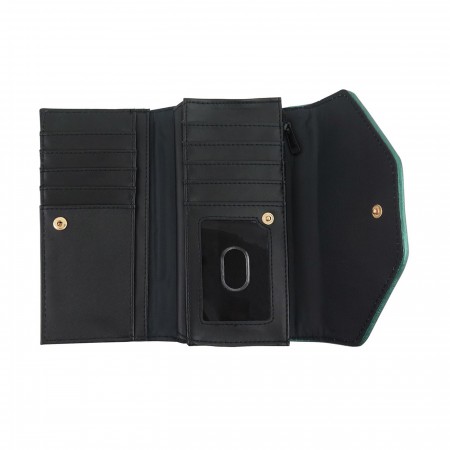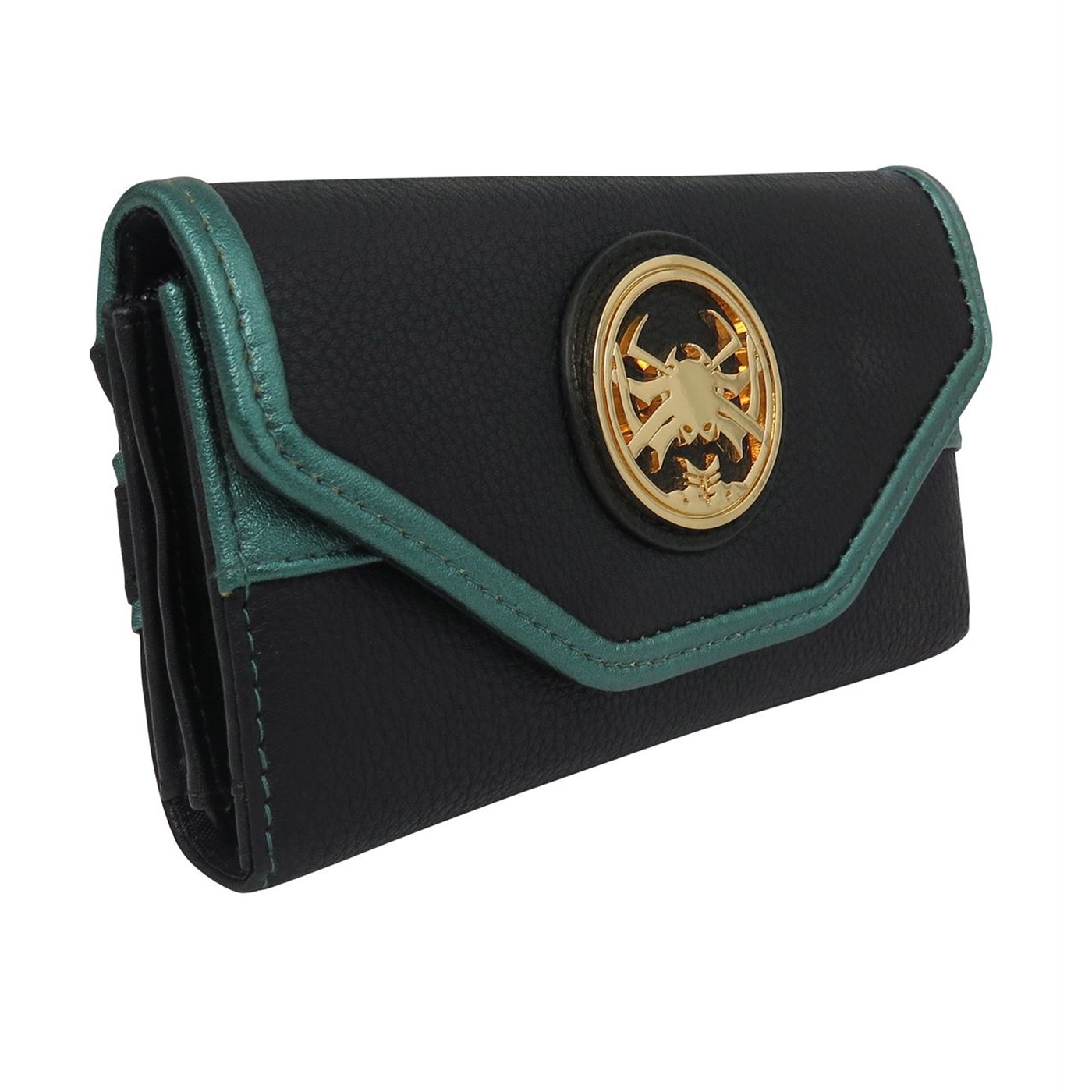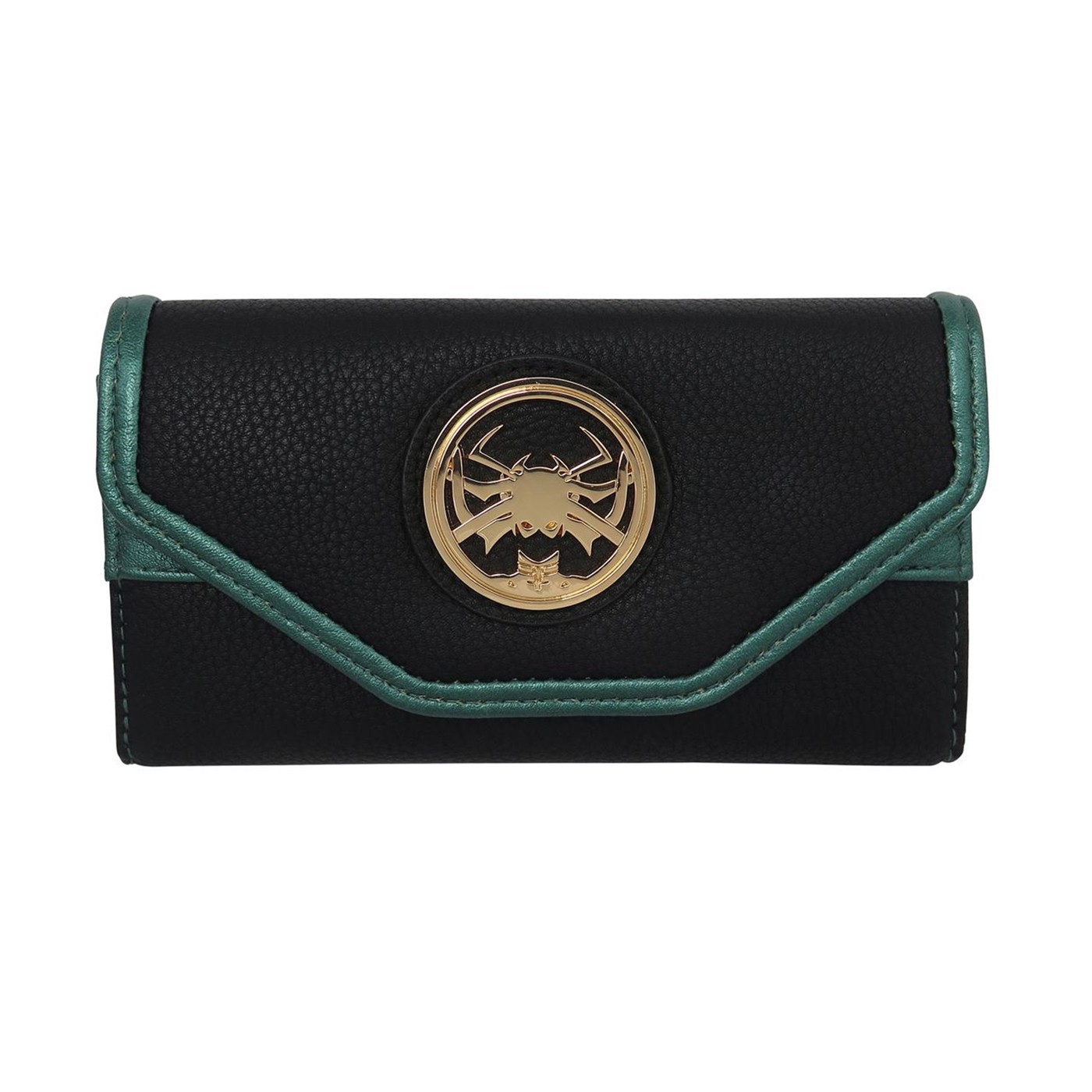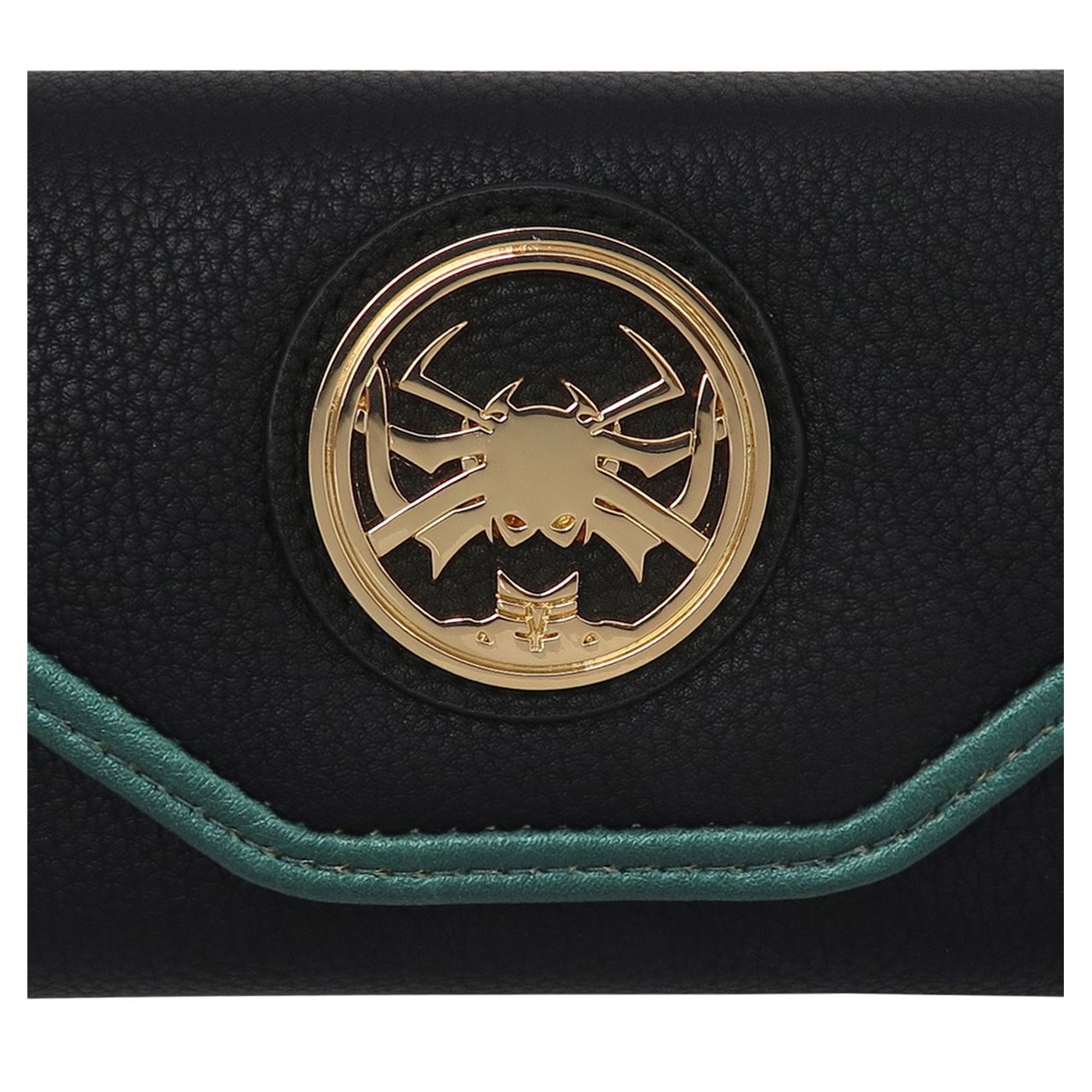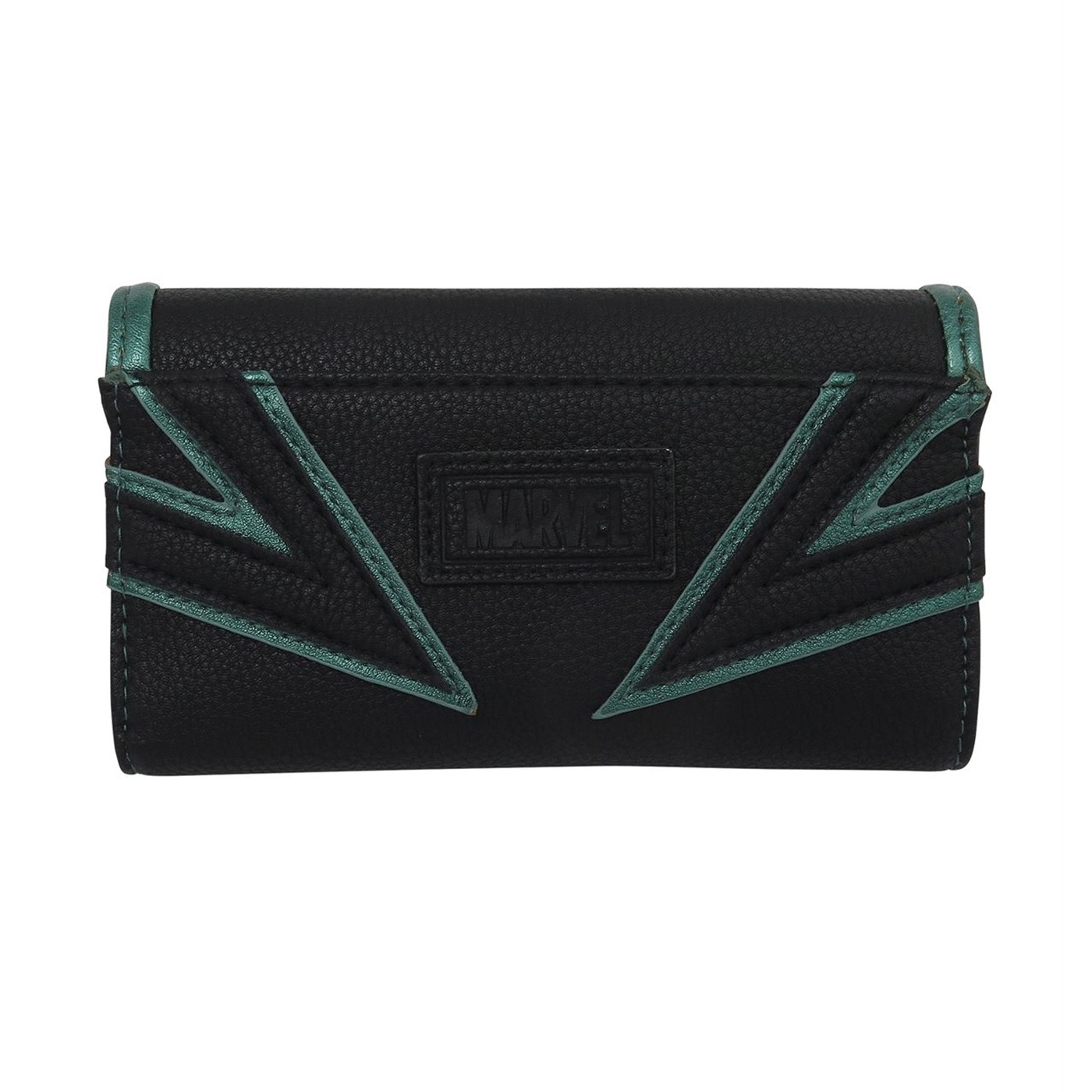 Thor Hela Women's Flap Wallet
$34.99
Out Of Stock
Because the goddess of Death doubles as the goddess of style.

Yes, Hela, the Norse goddess of death, knows EXACTLY how to accessorize.

I mean, an immortal alien goddess sporting glistening greens, cosmic blacks, and mood-controlled antlers might be a fashion conundrum to the average mortal stylist.

But not Hela -- she granted Dwarven smiths a swatch of her godly girdle so they could create the ultimate, fashionable accessory -- the Thor Hela Women's Flap Wallet.

With a leather-like exterior and a golden, metallic badge, this Hela wallet is truly the scourge of Norse fashion for the following wonderful reasons:
The exterior!
Black leather-like exterior with carefully stitched green trim simulating striking costume accents.


A circular, golden, and metallic rendering of Hela's thorny head adorns the front flap.


The front flap is secured by a subtle, golden snap.

The interior!
Black, leather-like interior with vertically aligned and carefully stitched slots. 


Another column of card slots sporting a clear plastic ID slot.


A second snap for secure wallet closure!


More awesome details regarding your brand-new Hela wallet!
Features a polyurethane exterior with polyester inner lining.
Measures 4" across, 7" high (closed).
Measures 10" across, 7" high (open).



More Details
Product Category:
Accessories,
Wallets