Superman Classic DC Originals Car Decal
$4.99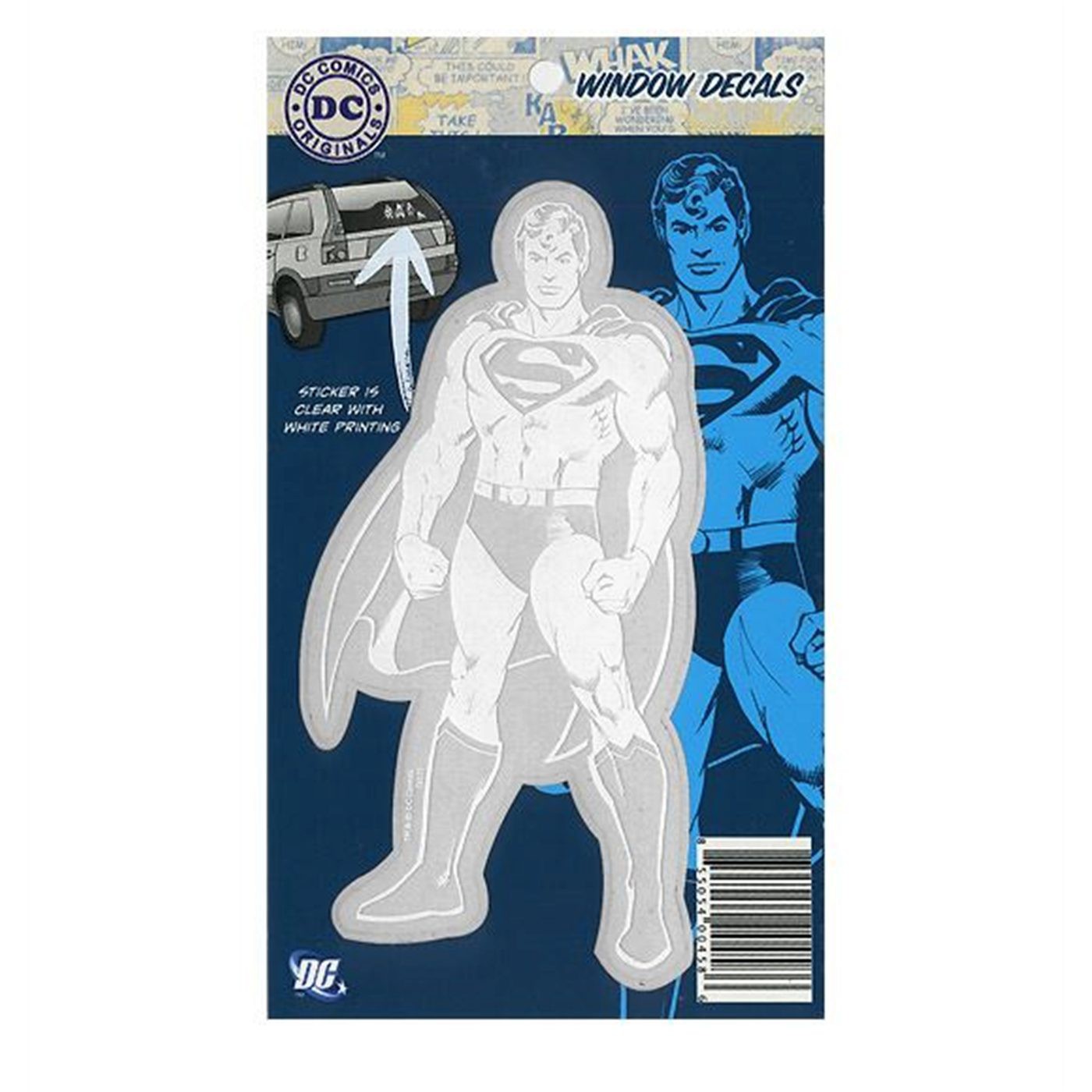 Superman Classic DC Originals Car Decal
$4.99
Shipping Guarantee
In stock items ship within 1 business day
If you put the 5.25 inch tall Superman Classic DC Originals Car Decal on the back of your car, you will immediately dissuade anybody from tailing you too closely! I mean, do you think they really want to mess around with DC Comics Man of Steel? People are use to seeing those stick figures - not the granddaddy of all superheroes! I wonder if having the Superman Classic DC Originals Car Decal lowers the cost of insurance?
More Details
Product Category:
Gift & Novelty,
Stickers
Reviews of Superman Classic DC Originals Car Decal
Ruby Merchant
Va,Spain
There he is,fixed on my car and preventing evil from coming in.I hope no kryptonite is scattered about anywhere near him whether not the fur would fly….. but I´m a hundred percent sure that Supes would know how to fix the problem with just a flick of his hand or a nod of his head would simply do before some villains might harm him somehow.Only the fastest man alive could equal him in speed for a time limit and ONLY him so Clark is off the beat in so many aspects that I,ve already lost the count,believe me;and when the evil is no more there he goes,posing for the press with his own and spectacular red-bluey costume of his and in a fraction of a second ,boom!! Superman no more and Clark shows his flag once again to report to the press more current incidents involved about Superman´s deeds.This Clark is more than meets the eye,apparently,huh?But his secret will die with us,won´t it? I hope Lois Lane won´t be listening right now;for Superman´s own sake I mean.(chuckle) This Classic Supes is huge and will enhance the rear of your car. SUPERB,one of the best car decals,WORD OF HONOR.
Submitted 5 years ago
Juan
Egg harbor township NJ
Submitted 2 years ago
Diane
St Marys, Ga
Looks to be good quality, time will tell.
Submitted 1 year ago