Superman Symbol Royal Hooded Sweatshirt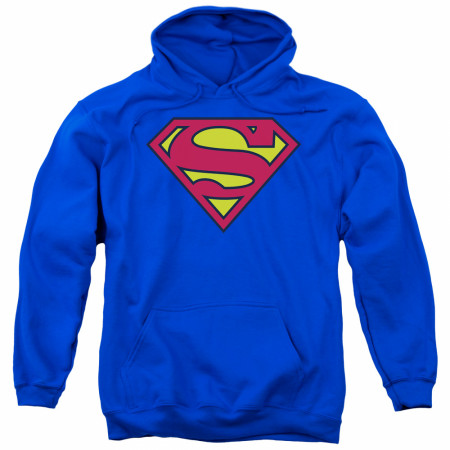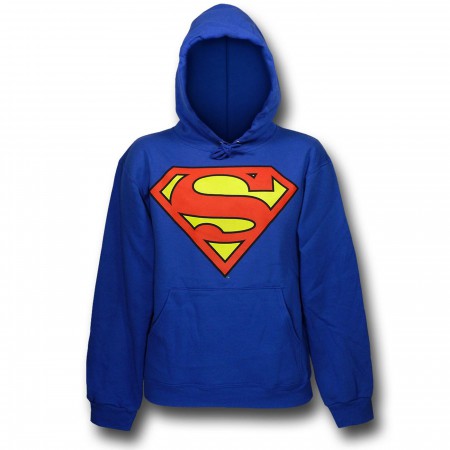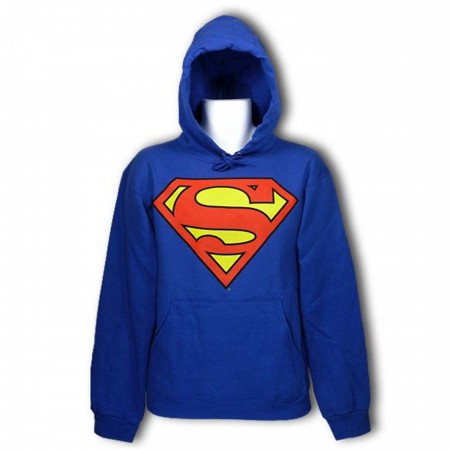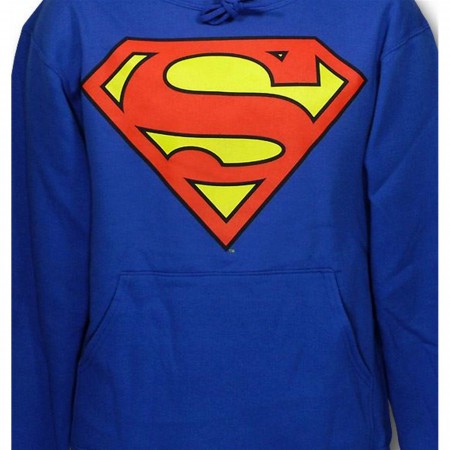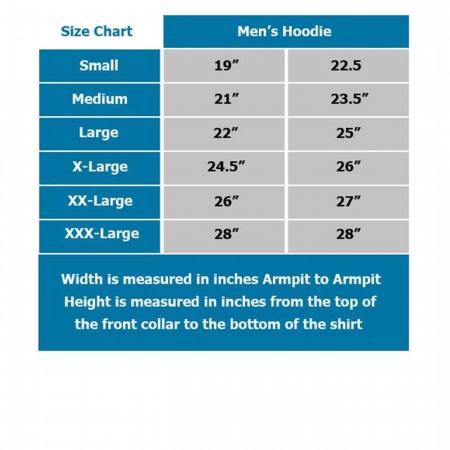 Superman Symbol Royal Hooded Sweatshirt
Shipping Guarantee
In stock items ship within 1 business day
Made from 50% cotton 50% polyester, this royal blue, hooded sweatshirt features a beautifully printed Superman shield symbol! And it's got drawstring ties! They're for tightening up that hood! Hey, if you're cold, a fan of Superman or...a fan of hoodies, how about adding this soft hooded sweatshirt to your cart? How about it? It's Superman!
More Details
Product Category:
Clothing & Apparel,
Sweatshirts & Hoodies
Reviews of Superman Symbol Royal Hooded Sweatshirt
4.5 (Based on 31 reviews)
Justin, College Student
Portsmouth, VA
5.0
A must have for any superman fan. Fits good, looks great and for a reasonable price. What's not to love?
Submitted 8 years ago
Kevin
Halifax, NS Canada
5.0
Unbelievably comfortable, fits perfectly, very warm and the logo really pops against the blue. Really made my Christmas merry!
Submitted 9 years ago
Justin
Singapore
3.0
The size is a little too big. Perhaps, I ordered the wrong sizing for the person. >.<
Submitted 9 years ago
Gabe Canadiansuper geek
Calgary AB
4.0
Terrific hoodie, great colour, large quality symbol. Little short on the waist (also being picky because I prefer a longer hoodie) order delays and mixups were inconvenient, but when I addressed the staff they were helpful and responsive. Shipping was s bit expensive and if ordering from canada expect a GST tax upon picking up order ($20, on a$150 order) Happy customer in the end,
Submitted 9 years ago
Ale superman fan
melbourne,australia
5.0
Good product great quality.
Submitted 9 years ago
Arthur
Belgium
5.0
Cool hoodie! Lovin' to wear it
Submitted 9 years ago
Jared, Justice league fan
Auckland, NZ
5.0
Warm, it feels comfy, awesome brand x.
Submitted 9 years ago
Smalville fan
Belgium
4.0
Nice quality and great fit.
Submitted 9 years ago
Arul Salim
Brunei
Submitted 8 years ago

owasso,ok
5.0
I havent nothing but great experiences with superman hoodies
Submitted 9 years ago
Fraser
Sydney, au
5.0
Extremely comfortable
Submitted 9 years ago
5.0
the product is just what i wanted every part of it is fantastic thank you for the great product, fast delivery and fantastic communication
Submitted 10 years ago
Cait
MN
5.0
I bought this sweatshirt a couple of weeks ago and it fits exactly like I expected it to: not too small/large in any areas, doesn't bunch anywhere, logo isn't too stiff so it flows with the rest of the piece. It's very comfortable! And I get lots of compliments on it. The man who made my coffee at dunkin donuts even asked if I'd give it to him for a free large coffee! Overall very happy with the product. :)
Submitted 10 years ago
Maru
Rochester, Mi
3.0
My son loves this sweatshirt and wears it constantly. I have washed it several times and the color and superman symbol still look just like new! Awesome!
Submitted 9 years ago
Kris
Melbourne, VIC
5.0
My husband is a big superhero fan. So bought this hoodie for his birthday. FIt perfectly,good material and nice and warm. He loves it!
Submitted 9 years ago
Black Dynamite
Aloha, OR
4.0
I like my Superman Hoodie but I wish I would have bought it in black now...Everyone has a blue one.
Submitted 10 years ago
Harley Q
Los Angeles, California
4.0
The Hoodie is true to size and the color is nice and bright. I just washed it and it did not fade nor did the logo start to chip, it is well made. My only complaint is that I wish it were a wee thicker, but it is roomy enough to layer it!
Submitted 9 years ago
James, Superman Fan
Los Angeles, CA
5.0
Compliments left and right for this. I tell them where I got it. I keep this fresh.
Submitted 10 years ago
J G
Ontario
5.0
I'm 6 foot 2, 170 pounds, and I bought the XL hoodie. I was worried about the sizing, but it turned out to be the perfect size. I always like it when I can have a reference size to compare to myself for clothing, so I thought I'd give my own. The hoodie is quite warm, and the colours are very good. I have nothing bad to say about it.
Submitted 9 years ago
Wroy
Toronto, Ontario
5.0
Came in time for Christmas, excellent condition, I will be a repeat customer.
Submitted 9 years ago
KaylaDaSupergirl
Atlanta, Ga
5.0
Very comfy and size choice fits well!
Submitted 9 years ago
Meg

5.0
Extremely soft and fits perfectly, I would definitely recommend this to anyone!
Submitted 10 years ago
Superman Fan
Kona, Hawaii
1.0
Very disappointed, for the 50 dollars I paid. The graphic had a huge rubbed off scuff mark across the middle after the very first wash. It was air dried. What a drag.
Submitted 10 years ago
Parvez Khan
Saudi Arabia
Submitted 9 years ago
J Soumokil
The Netherlands
5.0
It's a beautiful sweater! It fits very well and the colour is great. It shows you're undying love for Superman and the best thing is that it's such a classic design yet entirely different because it is a sweater instead of the well known t-shirt (which is also great of course)!
Submitted 9 years ago
Amy
Pasadena Maryland
4.0
Seems to be made well
Submitted 4 years ago
Woo Kim
Las Vegas, Neveda
5.0
This hoodie was a lot warmer than I was expecting it to be.
Submitted 3 years ago
Ace
Michigan
2.0
Received the wrong size then replacement was an Orange S. Good hoodie but not "super" for $50 :(
Submitted 4 years ago
Dawn Hillman
OH, United States
5.0
My boyfriend loved the hoodie.. Great fit!!! And this site has great prices.. Will order again soon for the whole family.
Submitted 1 year ago