Superboy Red Symbol T-Shirt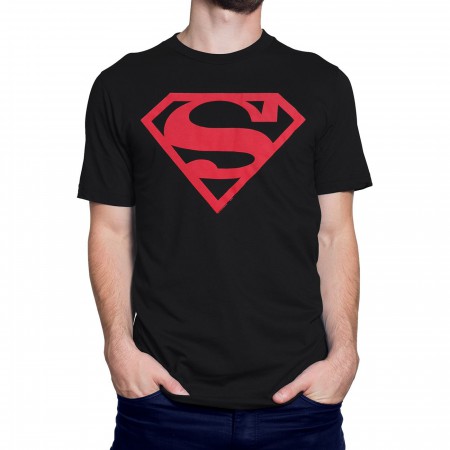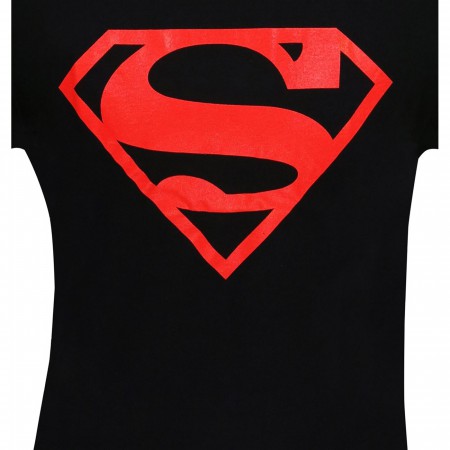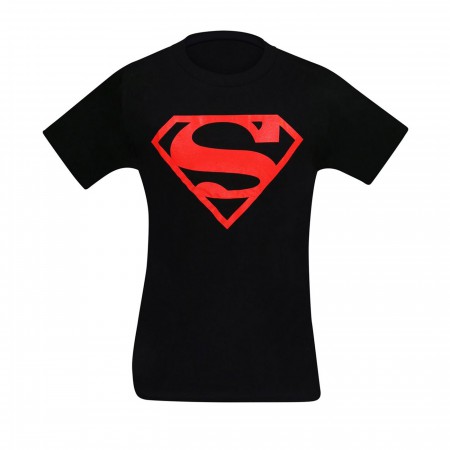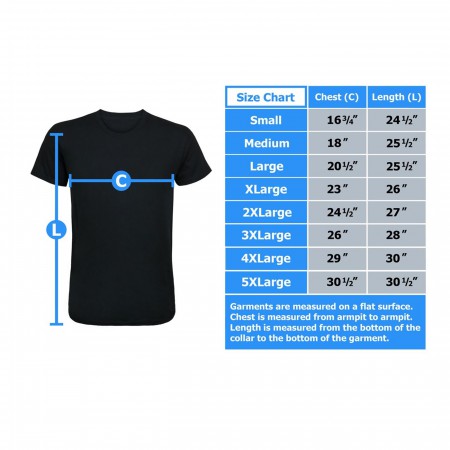 Superboy Red Symbol T-Shirt
Shipping Guarantee
In stock items ship within 1 business day
This is a 100% cotton Superman symbol t-shirt with but with just the red outline. We call it the Superboy shirt because it's what the new version of Superboy wears in the comics. Liked for its lower tone and simplistic look...but people will give you bonus points for knowing it is Superboy!
On the bright side of things, I don't think that Superboy Prime is interested in the Superboy Red Symbol T-Shirt but I could be mistaken. Ever since that guy punched reality I've been really confused with current continuity!
More Details
Product Brands:
Superman,
Superboy
Product Category:
Clothing & Apparel,
T-Shirts
Reviews of Superboy Red Symbol T-Shirt
5.0 (Based on 72 reviews)
808 Superboy
Honolulu, HI
5.0
Quick delivery and exactly what I needed for my Halloween costume ;)
Submitted 10 years ago
Jacob
Foley
5.0
it was the perfect size and it fit really well I'm sure i will order more stuff from y'all in the future
Submitted 9 years ago
Someone slightly more in shape than Kevin Smith
Edison, NJ
5.0
Recently, my favorite shirt, a MIckey Mantle number 7 tee, became unwearable, much to my dismay, and so I set out to look for a new fav. Being a huge Superman fan I thought I might go with the classic blue S Shield tee, but the color really isn't in my style. So I was watching Young Justice, and I thought, "Superboy's pretty cool." So I browsed superherostuff and there it was- a cool looking black tee with a red S shield. Now, it's my favorite item of clothing- comfortable and cool. Looks pretty boss with a leather jacket too...
Submitted 9 years ago
Marilyn
Auburn WA.masses
4.0
Bought this for my grandson for a birthday gift. Shirt is a decent quality shirt and size seems pretty accurate. Would not hesitate to buy other shirts from this dealer.
Submitted 9 years ago
tanya
parkville, md
4.0
Excellent t shirt, good quality and washed well.
Submitted 10 years ago
mr t
GA
Submitted 10 years ago
Michael Han
Toronto, ON
5.0
Amazing shirt and symbol! Gonna show this off to everyone!
Submitted 9 years ago
Thiago Frigene
Australia
4.0
The only reason why I'm not rating 5 stars is because the logo is like "rubber" and after some days starts to "break" but still... It's an awesome shirt... Loved it
Submitted 10 years ago
Flash_O'C
Atlanta, GA
5.0
Just need the boots and my Superboy costume is complete! I always get shirts from Superherostuff and they have yet to disappoint!
Submitted 9 years ago
Kevin
Winnipeg
2.0
The design is very nice! however the fabric is very weak. You can tell that these shirts won't last a year based on the fabric quality. But for the price..it is a good deal
Submitted 9 years ago
Justin
Greensboro NC
5.0
Great fit, very comfortable, love the material and looks awesome!!
Submitted 10 years ago
5.0
Being a comicbooknerd, I just had to have this after I saw Young Justice! It's simple in design and I love the Black and Red thing. Being a bartender where our dresscode is black and white, both my cooworkers and guest thought it was cool that I broke the internal dresscode and wore these. I threw away my old clothes and only wear these now! "No tights, no capes, no offence!"
Submitted 10 years ago
Poppa
Arlington,Tx
5.0
got so many complements in my shirt!!!!!!
Submitted 9 years ago
Mr og
every were
5.0
I need this shirt!!! when will they get more Larges in stock.Plz tell me if you know
Submitted 10 years ago
m berm
Buffalo, NY
3.0
Simple design says more than most Supes shirts, in my opinion, and this design is hard to find. My only issue, and it may not be superherostuff's faul, is the size difference between XL and XXL. I originally got the XL but with shrinkage after that first wash I knew it wouldn't fit. So I got the XXL which is much bigger than I would like and after numerous washes is still pretty baggy. Which is too bad because I love this design.
Submitted 10 years ago
5.0
It is great. It fits fine and everything
Submitted 10 years ago
Mach
Paris, France
5.0
I just received it and it's a perfect t-shirt, good quality, fits well (be careful with the size, french people ;) ).
Submitted 8 years ago
Happy Mum
New Zealand
5.0
Son very happy with superboy red symbol t-shirt. Quite slim fitting which is good for him but would recommend going one size up if you like them a bit roomier.
Submitted 8 years ago
5.0
Exactly what I looked for
Submitted 10 years ago
Sarak, Superman fan
Philadelphia, PA
5.0
Absolutely love this website Superman#1
Submitted 9 years ago
Pump it up
Mexico
5.0
The product itself looks exactly like the picture provided by the website, looks great if you workout like myself. T shirt was shipped quickly, though I didn't receive a tracking number and almost lost my package... but the t shirt rocks, love it!
Submitted 9 years ago
Allan Patrick Bignell Jr (Wrestling Hero)
Opaskwayak (The Pad), Manitoba
5.0
Whenever I wear this I feel powerful and young all the time. It's well made and I'm considering getting one more just because Its that awesome. ;)
Submitted 10 years ago
Holly
Channel Islands
5.0
Great Quality product, would definitely recommend!
Submitted 10 years ago
Niko
Burgas, Bulgaria
5.0
According to my calculations it took just a little less than two weeks for the package to arrive to where I live, which is pretty damn fast! The t-shirt itself is perfect from the texture of the fabric to the rendition of the logo, all very solid. I enjoy wearing it!!
Submitted 8 years ago
Steph
Brazil
5.0
Good material, perfect size (I picked small) and it was an amazing birthday gift! :D
Submitted 8 years ago
Dity Budha
Dallas, TX
4.0
I have gotten 2 shirts from here, and they are fantastic. I'm athletic; I play sports, I work out, I'm not fat AT ALL. It's almost impossible to buy shirts from the department stores that fit right. This shirt, and my X-Men shirt, fit me perfectly. I will never buy a super hero/Star Wars shirt from anywhere else but here. Pros: - heavy weight material - quality print - fits perfectly (I'm a "slim fit") Cons: - collar creeps up my neck - shirt is a little too heavy duty than I care for
Submitted 9 years ago
Josh
Knoxville, TN
3.0
Nice shirt. Ships a bit on the bigger side, but still a great addition to anyones line up of comic book inspired attire. If you're looking to finally get your hands on Superboy shirt, specifically the same shirt Superboy wears in the Young Justice cartoon, or if you just simply like the Superman crest in general and you're looking to get away from the blue and yellow I'd highly advise going for this black and red variant. Now if only we could get a white shirt with a red crest, we'd finally have Superboy's solar suite variant as seen in Young Justice.
Submitted 8 years ago
Kiwidiggler
GOLD COAST AUSTRALIA
5.0
Got a XXXL, Fits perfectly. Came heaps quicker then I thought it would. Looks and Feels great.
Submitted 9 years ago
5.0
Fits great and looks authentic. Such a great shirt for superboy fans. I'm extremely pleased.
Submitted 10 years ago
Kon-El
Colorado Springs, CO
4.0
This shirt right here! When you put it on you think you can fly, it makes you have in inner conflict between wanting to take be mtetropolis' ruler or to be its savior. Fits as its size says.
Submitted 9 years ago