Superman Royal Blue T-Shirt
$17.99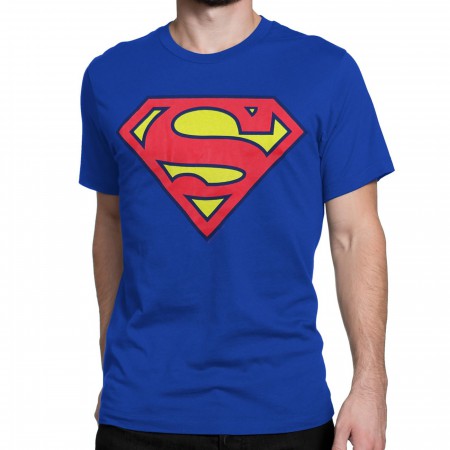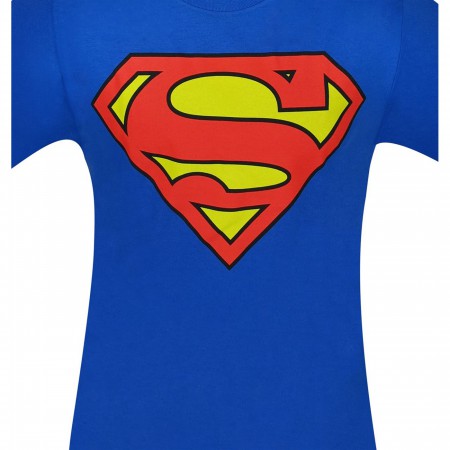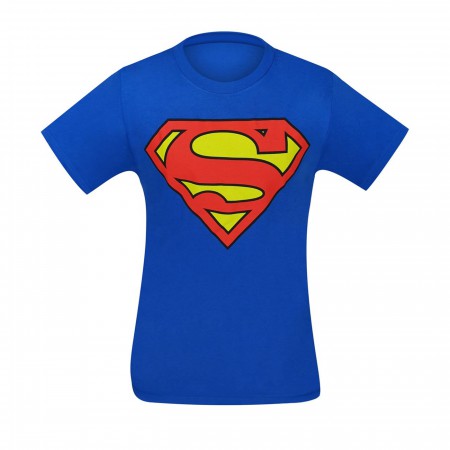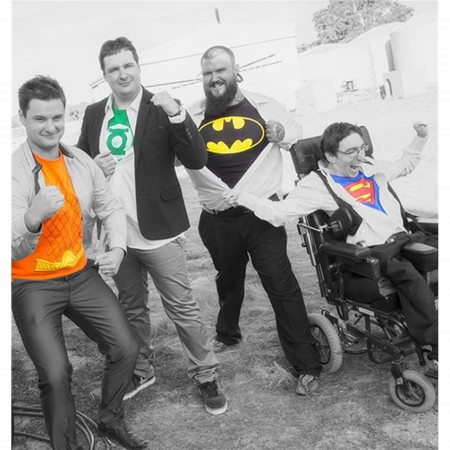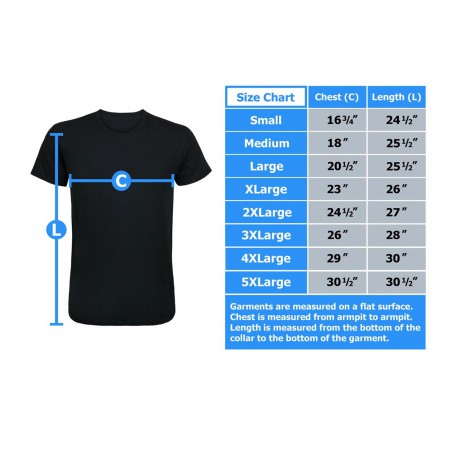 Superman Royal Blue T-Shirt
$17.99
We expect this item back soon! Enter your email below and we'll notify you as soon as the item is back in stock
We'll let you know as soon as the item is back in stock!
That's not an "S" -- it's the Kryptonian symbol for "hope."

Sure, it looks just like the letter "S", which makes perfect sense considering 'Superman' starts with that very English consonant. 

However, Superman recently set us straight: this symbol is the House of El's family crest, a Kryptonian character representing the concept of hope. Hope? Superman? I don't see the connection (JOKING!).

Exemplify the infinite power of hope and its infinitely powerful, space-born architype with our Superman Royal Blue T-Shirt!

Made from 100% cotton, this royal blue Superman t-shirt features the ubiquitous, inspiring Superman S-shield in brightly screen-printed red and yellow.

The chest-adorned S-symbol of the world's greatest superhero -- the very best version of ourselves -- is a beacon of betterment sharing universally understood aspirations with strangely familiar alien symbology.
More Details
Product Category:
Clothing & Apparel,
T-Shirts
Reviews of Superman Royal Blue T-Shirt
5.0
(Based on 102 reviews)
Superfan
Sydney Aust
The T shirt was everything I expected.
Submitted 5 years ago
Just what I wanted! Love it!
Submitted 7 years ago
Ray
Canada
The color, the design, its perfect. The only suggestion I'd make is that the material could be better for comfort. %cotton/small%polyester or whatnot, I'm sure people would love to wear a unique T-shirt like this and still feel amazingly comfortable in it.
Submitted 7 years ago
Melissa
Detroit, MI
Good size, and very comfortable
Submitted 7 years ago
Robin
Belgium
Since i live in Belgium, the postal services were a bit slow. but i had no hurry at all and i got them right on time! Nice quality, good size. Perfect to sleep in :)
Submitted 7 years ago
Jorge
Tijuana, México
Just as I expected, the large size fits good, dont need to order a bigger size just in case
Submitted 7 years ago
wifey...
Brisbane, Australia
I bought this for my husband as a Xmas present so that he could wear it for a marathon run. He will stand out amongst the crowd of runners ;)
Submitted 6 years ago
Hero
Louisiana
Shirt is top quality. Shopping through superherostuff.com was easy and shipping was quick. Thanks!
Submitted 6 years ago
JediJune
Memphis. TN
Submitted 7 years ago
It was a gift. He liked it.
Submitted 7 years ago
Brent B.
Snoqualmie, WA
My favorite superman shirt...because i actually feel like the man of steel himself when i wear it. Cool website with lots of awesome superman merch.
Submitted 8 years ago
Brice
Fort Wayne, IN
Love the shirt. The logo is really cool!
Submitted 6 years ago
Greg
Denver, CO
I love the large print and how well the logo holds up after a few washes! I recommend this if anyone's wanting to go for a great quality Superman shirt.
Submitted 7 years ago
Danny
Miami,FL
Everywhere I go whether its school or work I get compliments the teacher now calls me Clark Kent lol
Submitted 6 years ago
evil666
ny,ny
I ordered this and the batman shirt for my husband for xmas. The shirt is BRIGHT first and formost. But they are true superman colors. Had to shrink them both because they run a bit big. Not too bad however. The material is strong and he is overly happy with it.
Submitted 7 years ago
New Bride
Indianapolis, IN
perfect for our wedding photo we did
Submitted 7 years ago
Brad
Franklinton, LA
I bought this shirt for my father for Father's Day and he loved it! Thanks for the awesome shirt!!
Submitted 6 years ago
Awesome shirt. Great fit!
Submitted 7 years ago
Wally
Bloomington/Normal, IL
Fine product, makes me want to leap over tall buildings
Submitted 6 years ago
thebeast310
Los Angeles CA
love this shirt... fits great and looks amazing
Submitted 7 years ago
Tom
Litchfield, NH
Submitted 6 years ago
I bought this for my husband and the matching toddler shirt for our son. I think it's great that this site offers these shirts in different sizes.
Submitted 7 years ago
Kate
Houston
Bought this for my fiance. He loves it. Classic Superman and it feels and looks great,
Submitted 7 years ago
Byron
AG, CA
the collar is very well made and tough. the shirt will last a very long time. oh and the small yellow smug outside the lines on the bottom part of the "S" is there only on the picture NOT on the actual shirt:)
Submitted 7 years ago
Paul
Australia
Located in Australia, first time i had used the site. Delivery was excellent considering i ordered towards the end of November. Very happy with the shirt size and quality of the shield logo. Has had multiple washes and shirt has not faded, logo has not scratched or peeled.
Submitted 7 years ago
Allan Patrick Bignell Jr (Wrestler/IPad ComicNerd)
Opaskwayak (The Pas), Manitoba
Definetly one of the best T-shirts I ever wore. I wear this proudly and am glad it's in my collection.
Submitted 8 years ago
Shiva.Parati
Europe
Submitted 7 years ago