Superboy Red Symbol Tank Top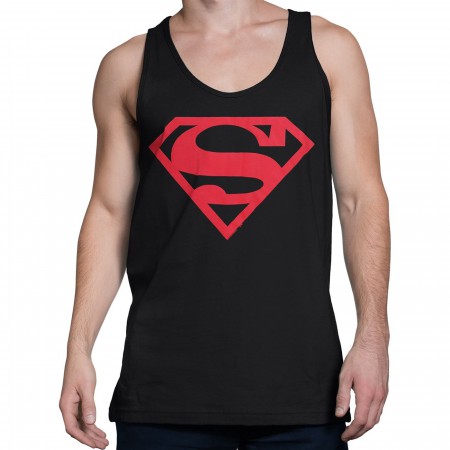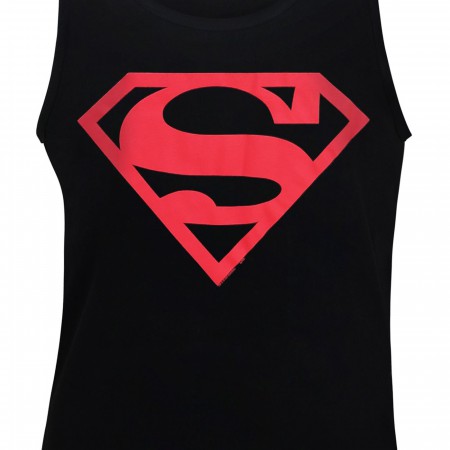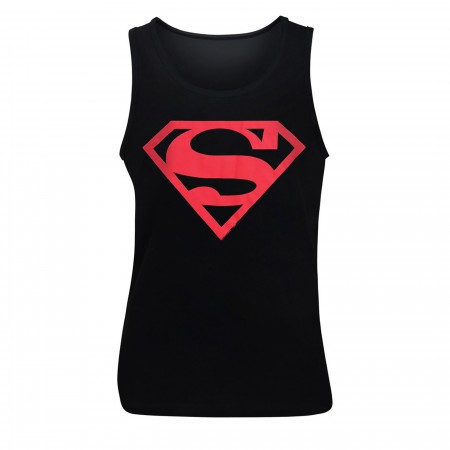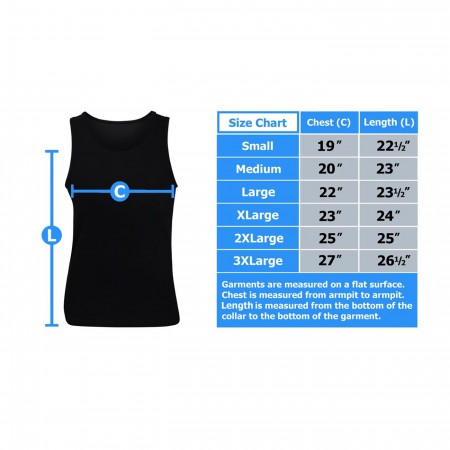 Superboy Red Symbol Tank Top
Shipping & Handling
Ships direct from manufacturer
Superboy comes from another plane of existence where people don't wear t-shirts - they wear tank tops. In this tipsy-turvy world some heroes are bad, while some villains are good; but no one dares to wear a t-shirt. Mainly because in that dimension everybody has access to phenomenal selections of tank tops, like this red outline S symbol on black! Superboy always did have a problem with recognition.  Made from 100% cotton!
*Note: This product ships direct from the manufacturer with standard shipping to the United States only. This item may arrive at a different time than other items in your order. Please allow for 2-3 week delivery time.
More Details
Product Brands:
Superman,
Superboy
Product Category:
Clothing & Apparel,
Tank Tops
Reviews of Superboy Red Symbol Tank Top
5.0 (Based on 14 reviews)
ZozPrime
Canberra, Australia
5.0
Its more awesome in real life then in the pic, if i didnt already own 2 id get more!.
Submitted 10 years ago
Brad
Houston, Tx
5.0
It pays to know what the name of the item it is that you are looking for. I thought that this particular symbol was another superman spinoff. Superhero stuff explained to me that this was in fact Superboy and then lead me to all the stuff they had of him. Personally I just like the colors. I use this shirt for working out in and it is remarkably well made.
Submitted 9 years ago
Carlos
Madrid, Spain
5.0
Its perfect! thank you very much!!!
Submitted 9 years ago
David
Ottawa, ON
2.0
The shirt itself was awesome and i wore it all the time at the gym. However after a couple months of washing the fabric started to unravel on the left shoulder.... :( Unfortunately it is now practically un-wearable...
Submitted 9 years ago
Tony
Winder, ga
5.0
I really like the quality of the tank top, and its an all around cool shirt.
Submitted 10 years ago
Satone, Superboy
New Orleans,LA
5.0
I think your product was beyond my expectation, the S symbol did not come off like the cheap knockoff shirts, I wore this shirt when i went out last Saturday and got all kinds compliments, everyone i saw on the streets was tryin to buy the shirt from me. I feel like a real superman or superboy wearing this shirt, People of SuperHeroStuff keep doing what your doing.
Submitted 9 years ago
Allan Patrick Bignell Jr (Headlock Ninja)
Opaskwayak (The Pas), Manitoba
5.0
Just like the t-shirt but more tank topier and just as awesometacular.
Submitted 11 years ago
Jayden
Perth, WA
5.0
Great fit, symbol is large and covers a large surface area. Epic!
Submitted 9 years ago
Chris "The Katana"
Las Vegas, NV
5.0
One and only complaint I have about this tank top is how it rubs the armpits and shoulders in a wrong way. A very minor problem, other than that I absolutely love this tank top and I must say that I look great in it!
Submitted 9 years ago
El Pablo
Dallas TX
4.0
I'm 6', 170 lbs, and fit. I got this for the gym. The fit is pretty good as well as the symbol. What disappoints me is that the material this shirt is not soft. It's quite sturdy and thick.
Submitted 7 years ago
S!
Saratoga Springs, NY
Submitted 5 years ago
Phil Pruneau
Quebec city
Submitted 5 years ago
Nicholas
NJ
4.0
Product is great, reason for a 4 instead of a 5 is its Not true to size, it's a little small.
Submitted 5 years ago
Tevin Jones
MI, United States
5.0
Nice quality. Shirt fits perfectly
Submitted 1 year ago